It's Good Business to Use Niche
The visual stories you create for your clients define you.  With your attention to detail, each retailer or commercial business will be making a great first impression.  The flooring you specify from Niche tells them you care about quality, style and aesthetics … you care about their image!
Leave your mark throughout the space – beginning with logo entrance mats.  Use plush carpeting like Opulence to add an air of elegance in larger areas.  Create upscale rugs for conference & meeting rooms.   Use fun "way finding" in hallways and corridors- like the childrens' hospital who used "alien & animal footprints" to direct the young patients.  Add logos to locker rooms, dressing rooms.
Impress with Niche Graphic Floorings.
Dicks Sporting Goods incorporates a unique turf field to give the consumer a feeling "they are in the game."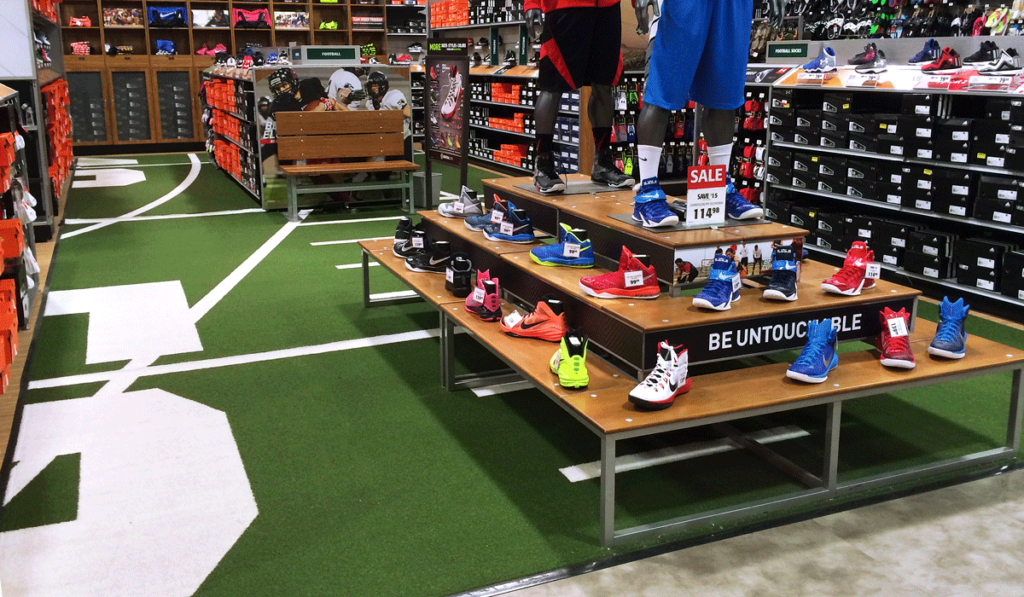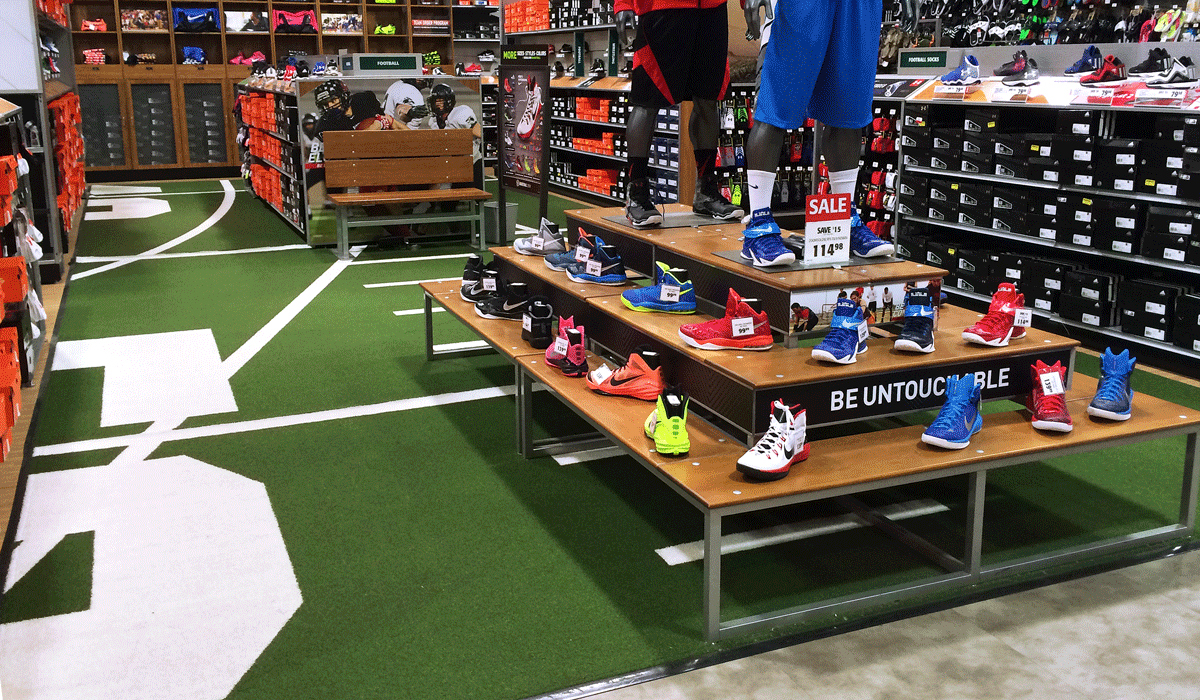 Off the beaten path, Silent Sound Studios quietly identifies their front entrance.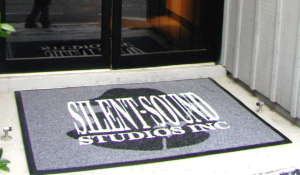 Niche craftsmanship worked for Reebok & Armani at trade shows across the globe.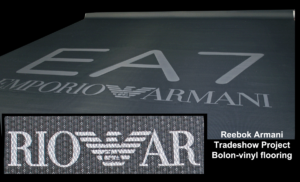 Retail focal point rugs were crafted from Spartina's unique fabrics.

Fun "way finding" for Children's Hospital