Unique Projects
We combine our innovation and your creativity to create an attractive addition to any space. You can use shapes, colors, and textures to design a floor that will help create an experience and communicate a brand message. Custom cutting can also be used in practical ways such as showing direction, dividing a space without using physical barriers, or aiding in educational activities in classrooms.
From start to end, our designers and technicians will work to ensure your design vision matches the finished product. Niche's process ensures superior graphic representation that, unlike printed mats, will not fade or wear off. After your mat is completed, it is shipped to the job site and inset by the flooring contractor. Indoor mats may include but are not limited to logos, mascots, unique images or repeated patterns.
Rugs that tell a Story!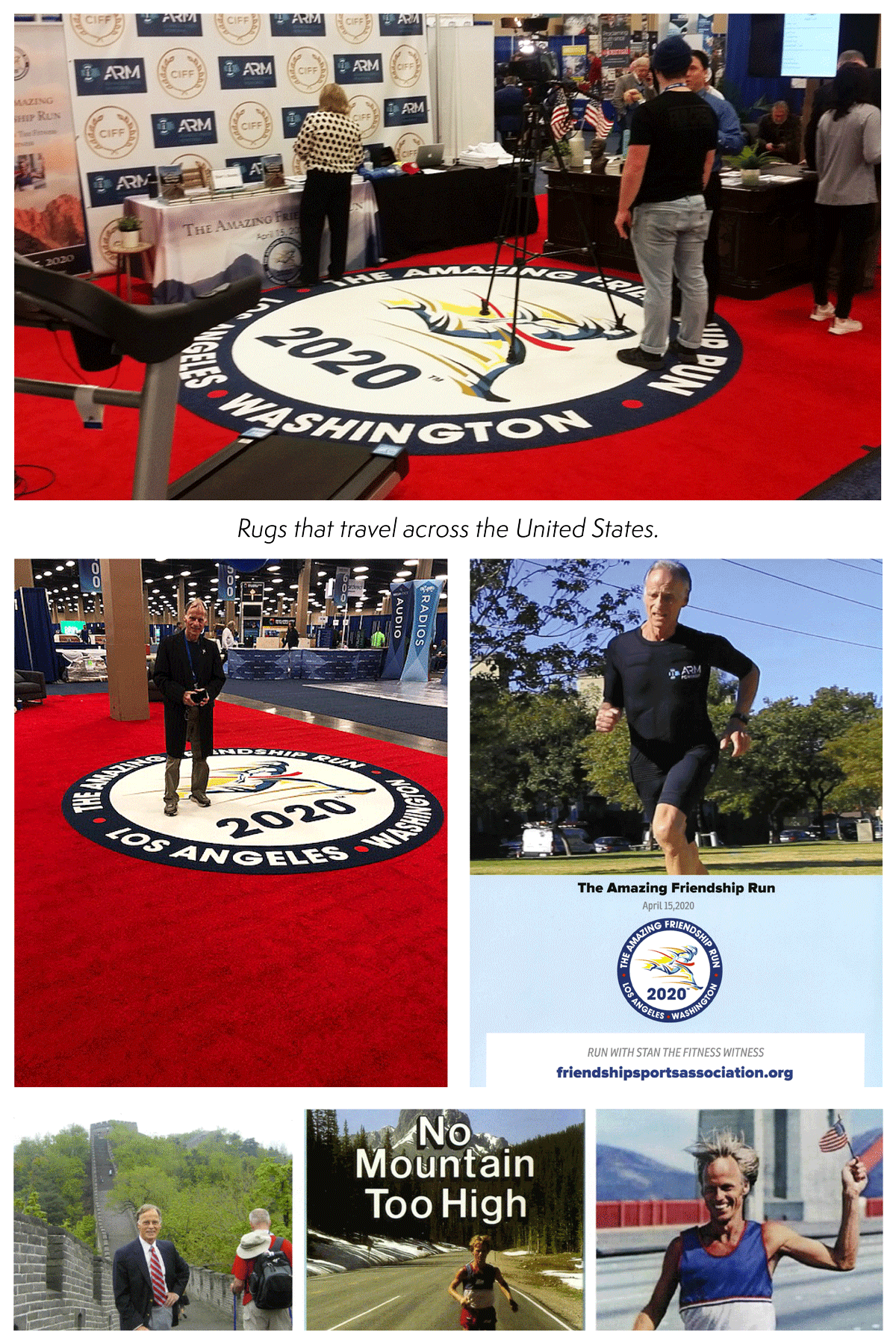 Beginning April 15th, 2020, Stan Cottrell, a 76 year old ultra-long distance runner and Guinness World Record Holder, will begin a 100-day continuous run across America to help raise funds for seven charities and to raise awareness about personal heart health.  The Amazing Friendship Run will be the equivalent of 100 consecutive marathons of 30 miles per day.
ARM (Advanced Remote Monitoring) will give away a free wrist monitoring device and three months free health monitoring services for every $50 dollar donation to The Amazing Friendship Run.  As part of the 100 day event, Stan asked Niche Graphic Flooring to be a national sponsor and to create both a large display rug for media events and several logo mats for the conventions.  Follow Stan as he makes this amazing run from Los Angeles to Washington DC.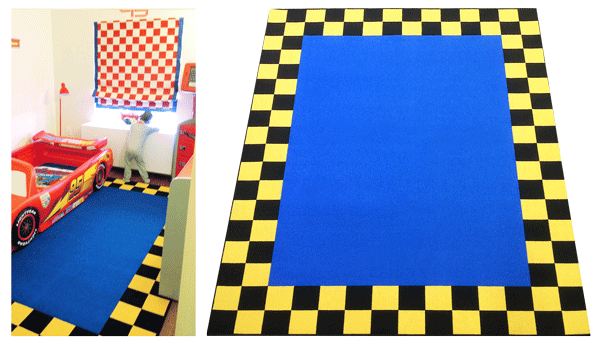 Make a Wish Rug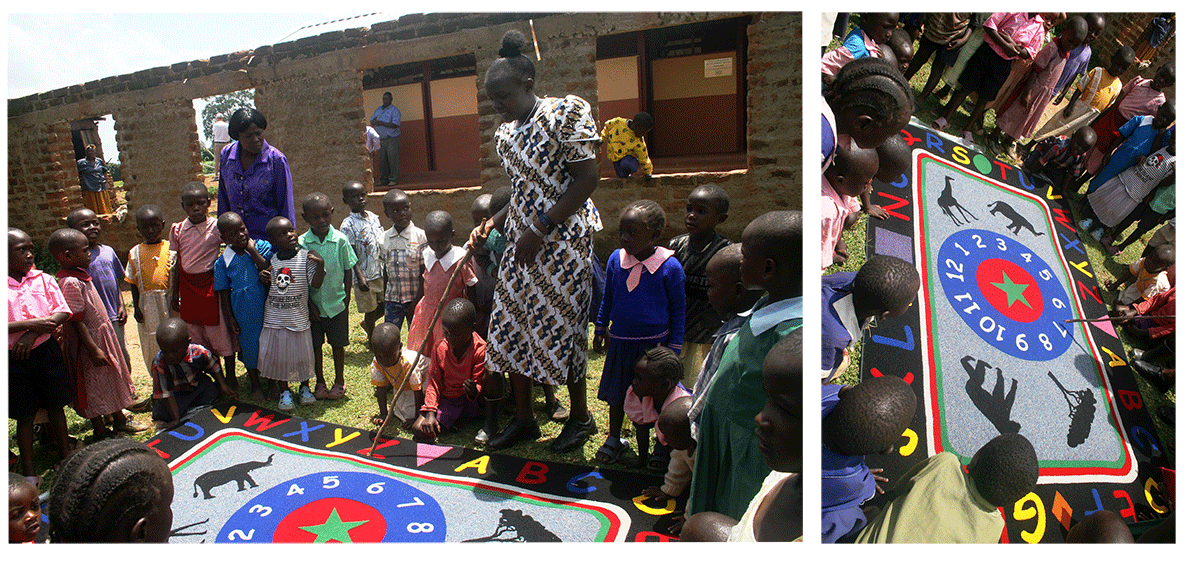 Classroom Rug
Get a Quote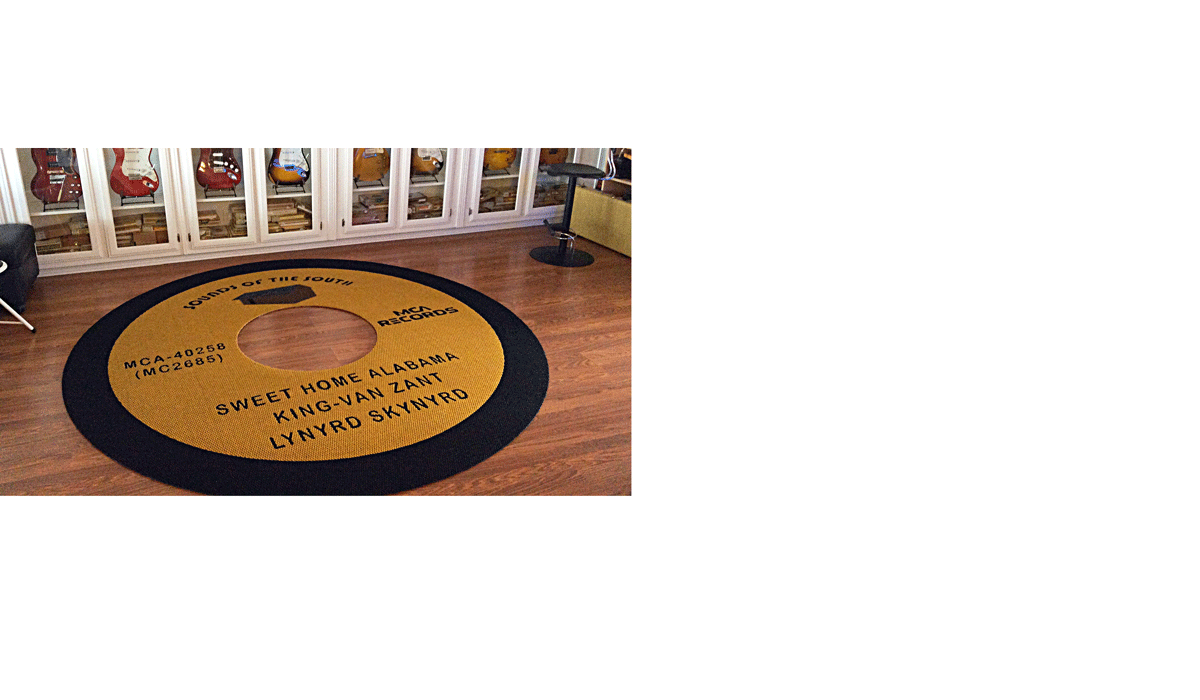 Sweet Home Connections
Johnny Van Zant and Lynard Skynard filled the airways in the summer of 1974 with Sweet Home Alabama. As a fond remembrance of years gone by, Niche was asked to create a mat replicating that 45 rpm single to place in front of artist's guitar collection.
Imagine it. We'll create it.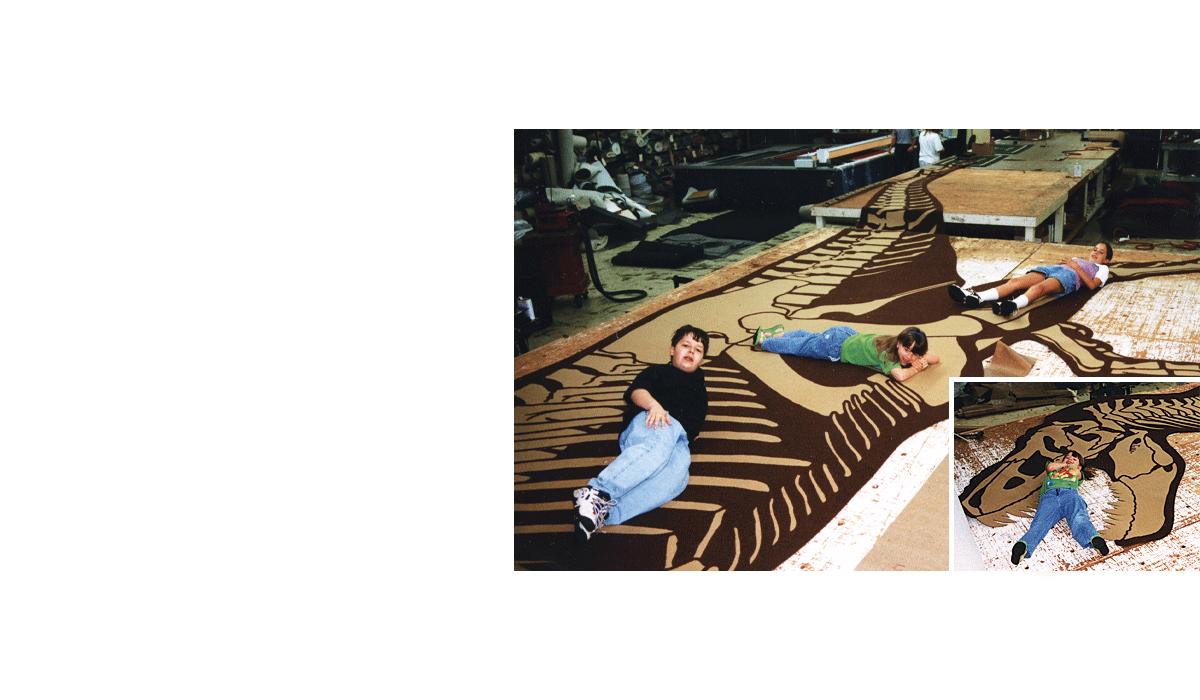 All About the Teeth
The Field Museum in Chicago wanted a full scale (18' x 48') inlaid "Sue the Dinosaur" for the floor in front of their exhibit of an actual T-Rex.
The design team insisted that the teeth had to be just right. Why?
Our children made it perfectly clear. Kids love to stick their heads in Sue's mouth for an epic picture. Great fun! Hmm.
Available Colorway Lines