Area Rugs & Carpets
Creativity doesn't have to be held back when it comes to adding unique design to the floor. If you can dream it, we can translate it into a beautiful interior rug that is made to order.
Motif and Opulence designer rugs can be used for more intricate and detailed designs. Our designers make sure your concepts are rendered to your specifications. The rugs are then fabricated at our manufacturing facility, shipped to the job site, and inset by the flooring contractor. Niche Graphic Flooring area rugs may include but are not limited to logos, mascots, unique images or repeated patterns.
Create the Area Rug
of Your Dreams!
Let your dream concepts become a full color flooring element in any space. You can use shapes, colors, and textures to design a floor that will help create an experience and communicate a brand message. Custom cutting can also be used in practical ways such as showing direction, dividing a space without using physical barriers, or aiding in educational activities in classrooms. From start to end, our designers and technicians will work to ensure your design vision matches the finished product.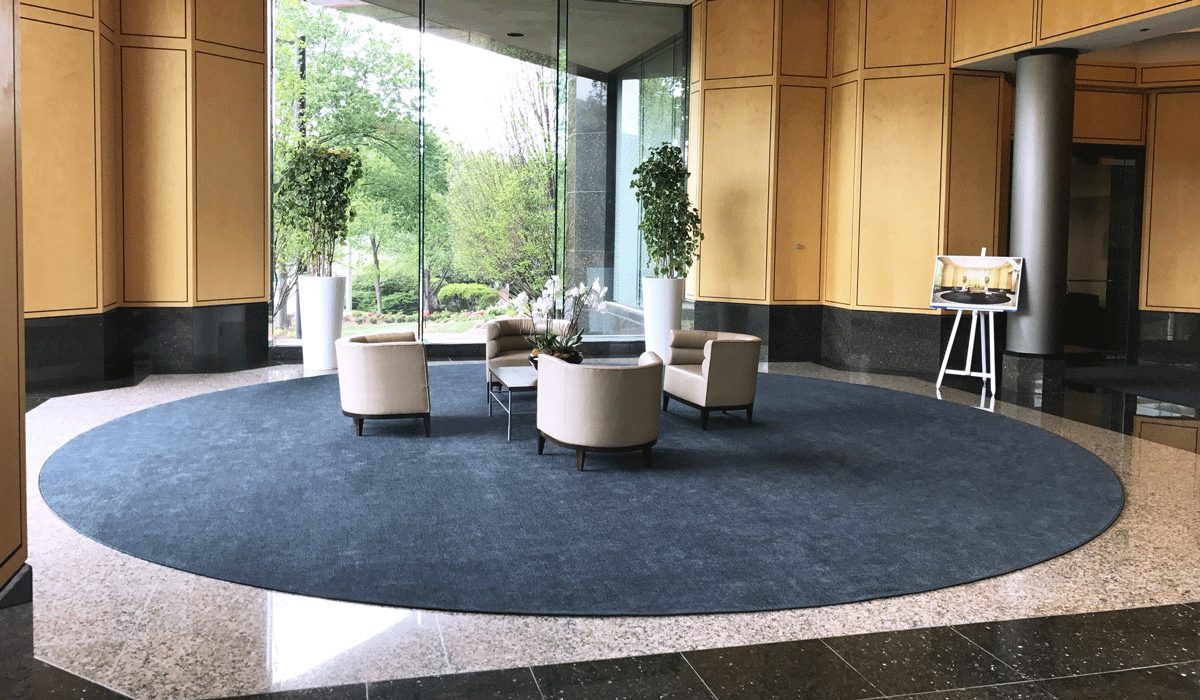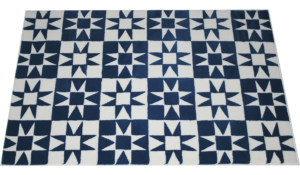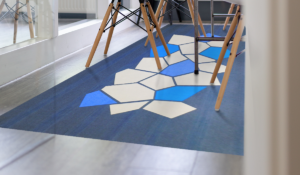 Get a Quote
Product Lines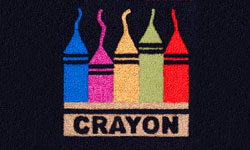 Indoor

Solid cut pile

50% solution/ 50% yarn Dye

PVC cushion backing

Recycled content

6' rolls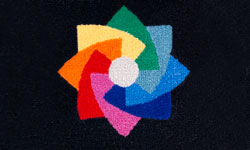 Indoor

Solid cut pile

100% piece dyed

100% Nylon

12' rolls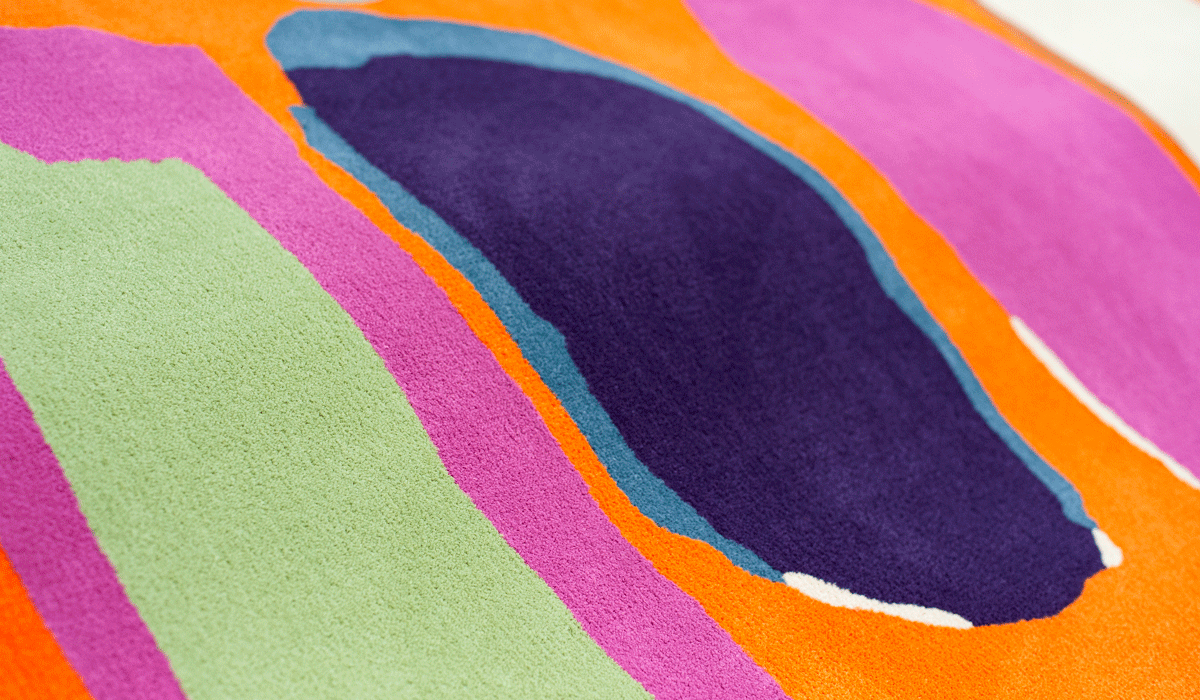 Oh, so many wonderful colors!
Opulence, and Motif - 100 colors. The possibilities are staggering!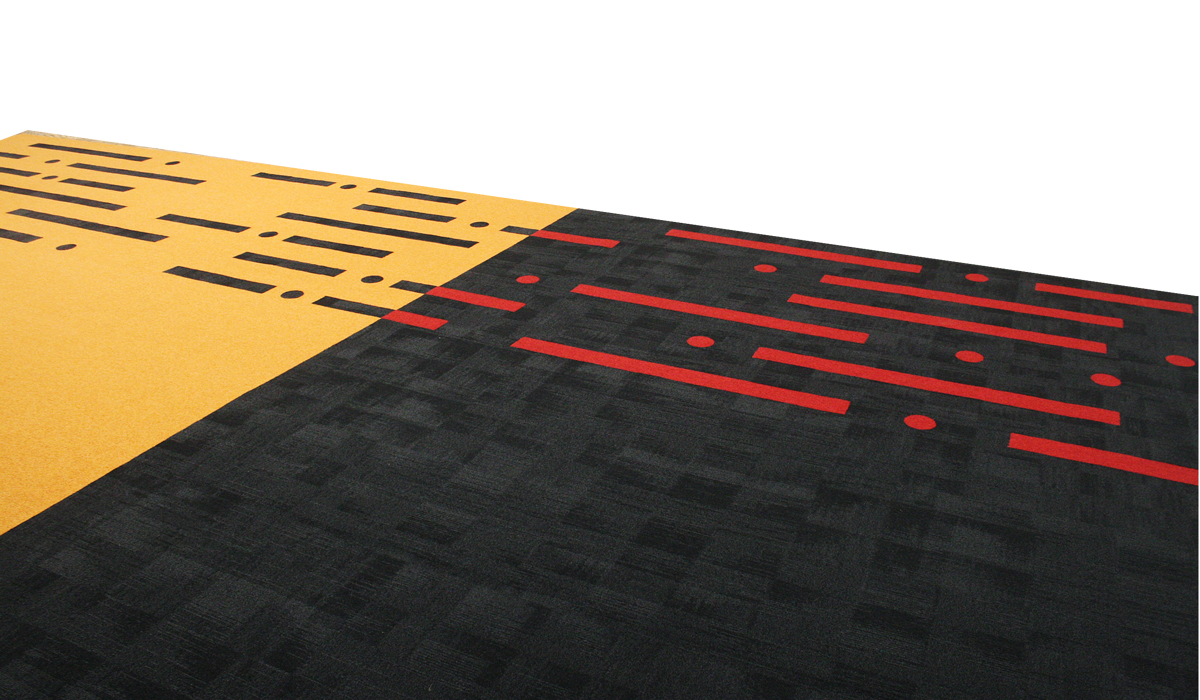 Like the elves who make the cookies
In the wee hours of the morning and throughout the day, the crews do labors of love to make the fruits of your imagination burst forth!
Available Colorway Lines